What's up
IMMERSIVE, tech summer celebrations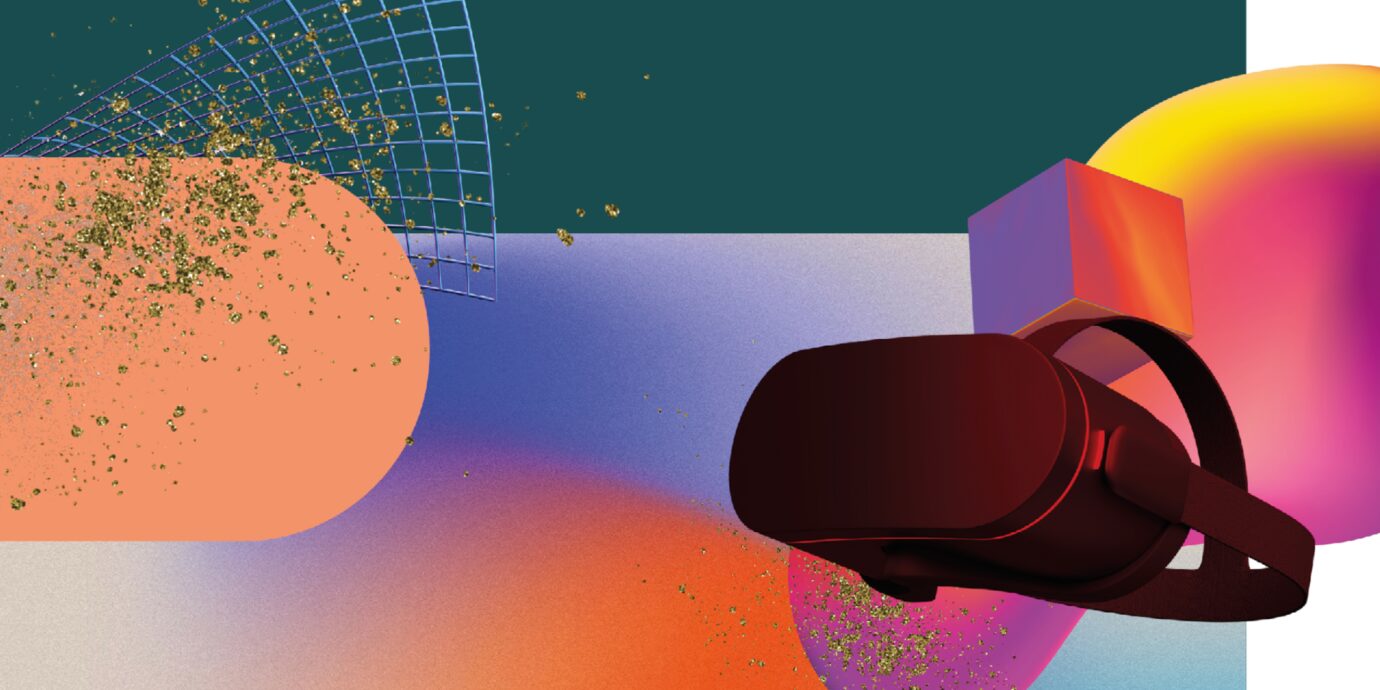 There were many of you at our latest afterwork: more than 200 participants, with a lot of energy and enthusiasm. A great opportunity to meet with you before the summer break, and what's more, to try your hand at VR headsets with high-quality workshops on immersive technologies. Thanks to our partners' involvement in making this event a success.
The company Dirty Monitor enjoys a world-renowned reputation and international recognition as pioneers in the field of content conception for video mapping, immersive projections, virtual reality, augmented reality and interactive solutions. They have been collaborating for more than 20 years with globally renowned directors, musicians, agencies, brands, and other great names from the events industry. D-Mines is Dirty Monitor's creative content production management division. It was created to bring to life ideas you care about. A full interactive visual creation studio, that takes you all the way from the initial vision to the breathtaking final result.

First and foremost, on that day, with the use of a virtual reality experience, Dirty Monitor took us on a journey to discover some extracts of its 360° immersive projection mapping dedicated to the Austrian artist Gustav Klimt (currently in Shanghai).
Their second workshop was more like an ice-breaker: an interactivity installation to turn into a work of Klimt! We experienced a special artistic activity designed with a multitude of high technologies merged together and enhanced by the use of IA. After being captured in a photo, we discovered a new version of yourself reinterpreted in Gustav Klimt's style. We could enjoy this installation alone or with friends, and we had a lot of fun!

XRintelligence is a high-performing developer-integrator of immersive content. From strategy to execution, XRintelligence offers expertise, knowledge, and experiences to guide you into virtual worlds and the future metaverse. In order to always provide the best XR AR VR solutions to its clients, XRintelligence continuously monitors, explores, and tests, partnering with the most advanced publishers in the market.

With XR Intelligence, we dived into a virtual collaboration platform that allows teams to have remote meetings as enriching as in-person meetings. With this immersive platform, you have constant access to XR AR VR content and spaces, promoting a high level of engagement and interaction. You also benefit from productivity and development features while having the opportunity to organize team events and meetings with clients more frequently. You will experience a true sense of presence and the feeling of being in the same room, strengthening team cohesion and connection. Moreover, this platform provides a unique and memorable experience, encouraging participants to think innovatively and fostering close bonds among team members. It is also cost-effective in terms of time and expenses, allowing you to overcome geographical constraints and recreate complex training simulations. By adopting this type of solution, you position your company at the forefront of innovation and prepare for entry into the future metaverse.
Their second workshop was a mixed reality training tool on cybersecurity-related security vulnerabilities, utilizing the Microsoft HoloLens 2 headset. In 60 seconds, you need to identify the 7 major risks you may face at your workstation.

Others members & partners were presenting workshops such as AISIN and MiLL, where you could try your hand at driving their simulators both behind the wheel and in VR. These simulators have been designed to carry out tests on drivers to make the autonomous vehicles of tomorrow! N-Gone was also on hand with a solution they are developing to track the physical positioning of a person with an avatar in the other reality. Finally, RTBF took you on an incredible immersive concert with the famous Thyph Barrow.