What's up
#OLL : a new space for technological training and interaction!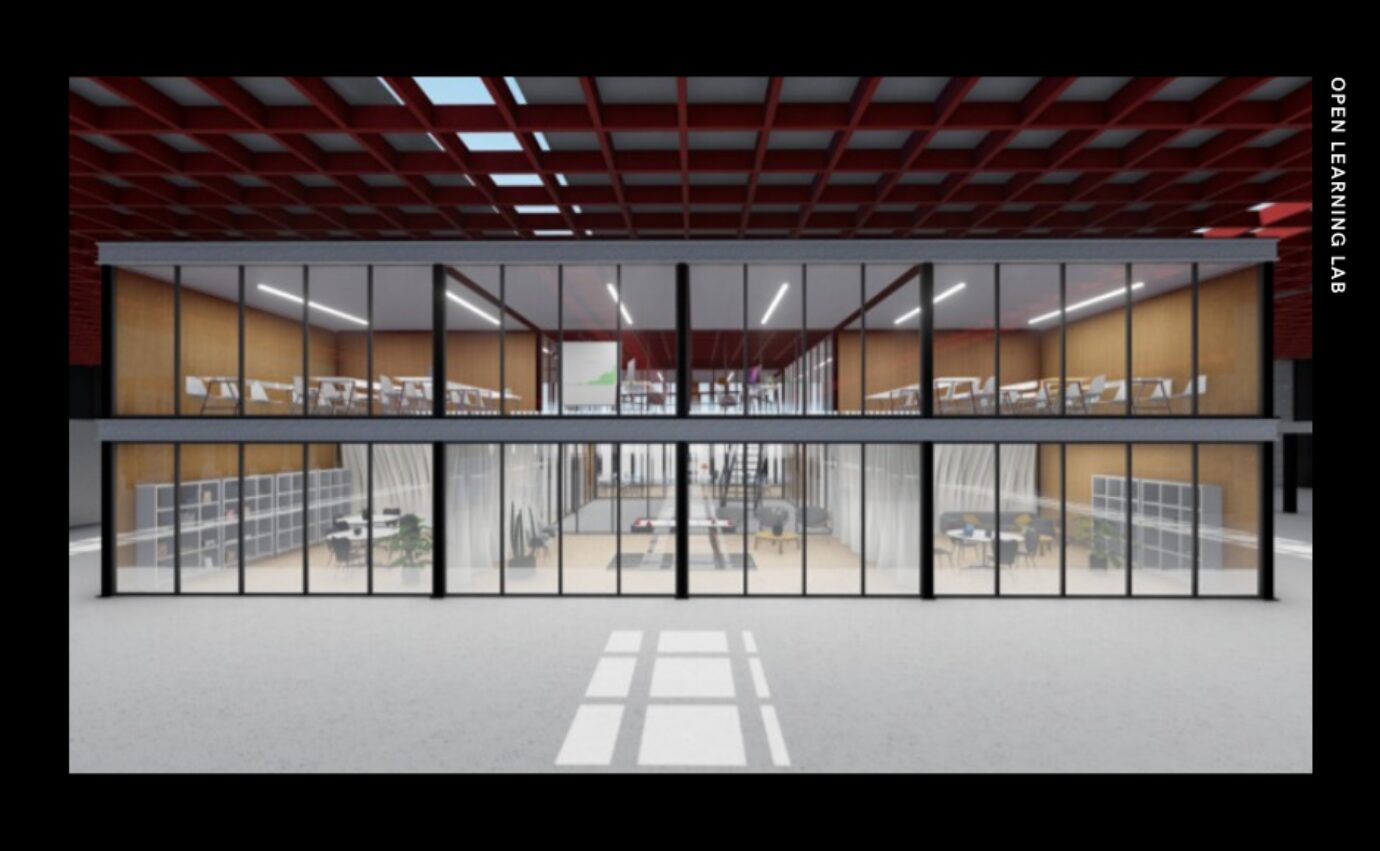 IFAPME training center of Charleroi and Technofutur TIC are joining forces to pilot the Open Learning Lab project [OLL-E6K], the new training laboratory based on the "new way of learning"!
Specifically, this new 700 sqm Lab, spread over two levels, is a set of multifunctional and modular spaces. They host activities designed to encourage maximum interaction between members of the A6K-E6K community.

The organization of conferences on technological and educational innovation, awareness of business creation, and the implementation of bootcamp and hackathon-type activities will be organized.

More over, the emphasis will also be placed on informal exchanges, which will be facilitated by its location within A6K and its proximity to the FabC and E6K, in order to become a real lever for the center's overall dynamics. The spaces will be used by various training operators and local actors who wish to get involved in the project.

E6K's Open Learning Lab project aims to create bridges between the training and business communities in order to generate a cross-fertilization effect.

The Open Learning Lab [OLL] will, first of all, offer new capabilities to training operators - including Technofutur TIC and the IFAPME center in Charleroi, among others - by allowing the simultaneous use of the same innovative educational spaces.

In addition, this initiative will contribute to improving the match between the skill needs of the players and the supply of talent by piloting appropriate training schemes, one of the four priority missions of the A6K-E6K center.

The start of the 2021-2022 school year promises to be technological!
#StayTuned