What's up
Behind the minds, exploring Afelio's digital expertise with Fabian Dermine!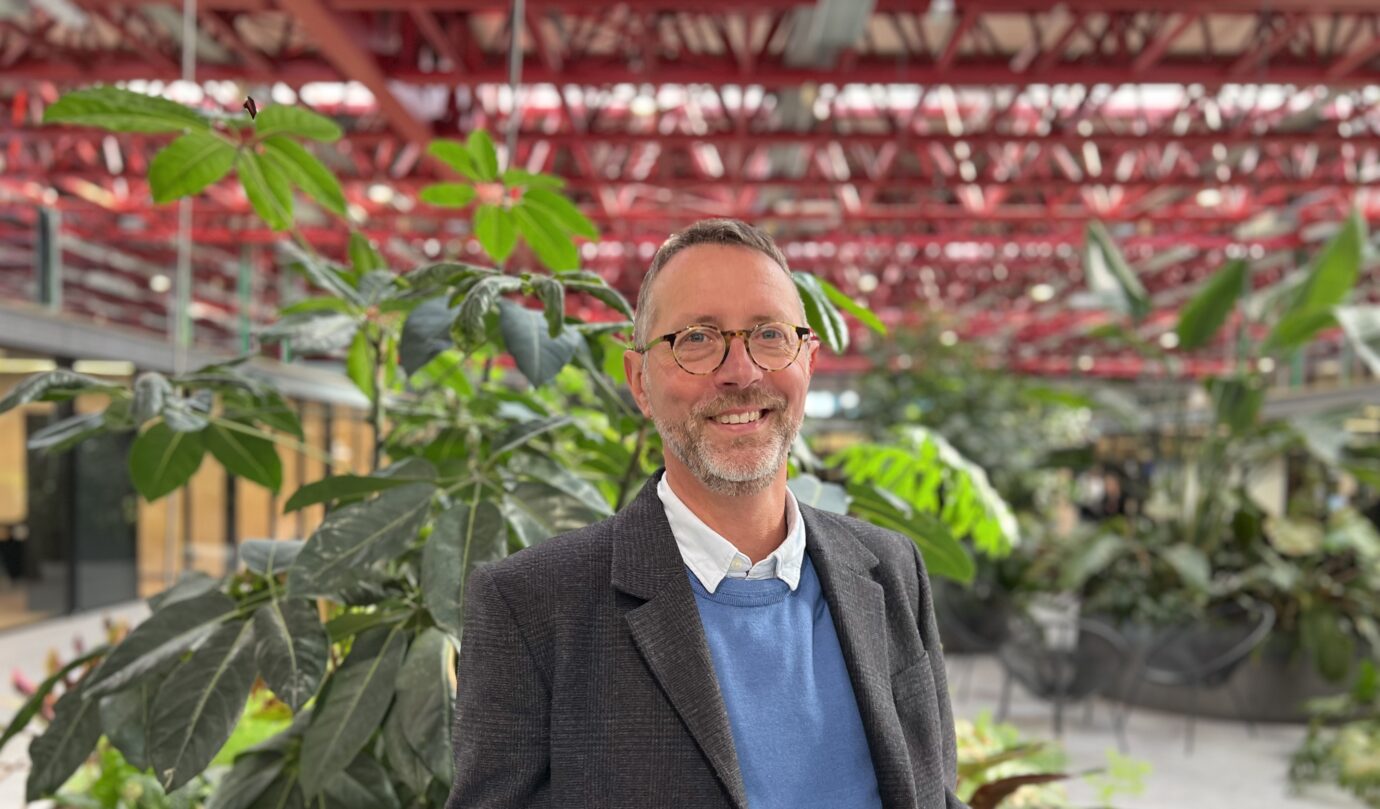 Fabian is an industrial engineer trained in Charleroi. After more than a decade focused on IT management roles within Walloon public organizations, such as Director of IT Projects at Forem and IT Manager for the Walloon Paying Body, along with some forays into SMEs, he had the opportunity and pleasure of joining Afelio at the end of 2021.
Who is Fabian Dermine?
Initially, I joined the team to develop a local branch within A6K, serving as both the site leader for Afelio's team, the Business Unit Manager for the entity in the region, and a catalyst for the development of NRB Group's activities in Charleroi.
Afelio's teams specialize in custom digital solutions development and maintenance to meet the needs of their users (UX Centric). They carry out these developments in various programming languages such as JAVA or .NET. They also engage in the rewriting or modernization of older applications developed in unsupported or obsolete languages. They work with clients to take over the maintenance of these applications (third-party application maintenance) by offering audits of their applications with the aim of correcting them (corrective maintenance) or evolving them (evolutive maintenance).
They're not just about developing and maintaining digital solutions; they're all about adaptability. Afelio can be your partner in enhancing your internal teams, offering expertise in application development tailored to various profiles. You can count on them for everything from functional and business analysts to developers, Scrum Masters, testers, UX Architects, UX Designers, and project managers. It's a one-stop-shop. What's more, Afelio takes the helm in executing entire development projects, providing end-to-end responsibility. But if you prefer, they can also work harmoniously within your established governance structure. Afelio truly understands that every client is unique, and they tailor their services to meet your specific needs. It's all about facilitating your journey to success in a way that suits you best.
What specific activities are carried out at A6K?
"Afelio partnered with Technofutur TIC to implement a 'punch shortage' training program, which enabled them to onboard six new colleagues. Around twenty people, work at A6K; they are either assigned to development projects for clients on a fixed-price basis (such as Audi and IRE), deployed at the client's site to bolster their development teams (Mainsys, Zorgi, Commission interrégionale de l'emballage, Ethias, etc.), or embedded within an Afelio team working at a client's location to collaborate on development projects alongside the client's internal teams (SPW)". says Fabian Dermine.
Here are some examples of projects carried out by Afelio:
SPW: PRI (Recovery of real estate prepayment tax by the Walloon Region)
FCSD: Danae (Home Nurses: Scheduling, rounds, care, billing...)
Audi: Urgents Application (Production line logistics at the Forest factory)
Biorius: MyApps Application (Management of accreditation request files)
CIW: APA (Allowance for the Elderly)
Ethias: Ethias Connect Healthcare, eBilling (Doccle integration), dematerialization of client spaces, etc.