What's up
The first 5G Lab in Wallonia opens its doors on the A6K platform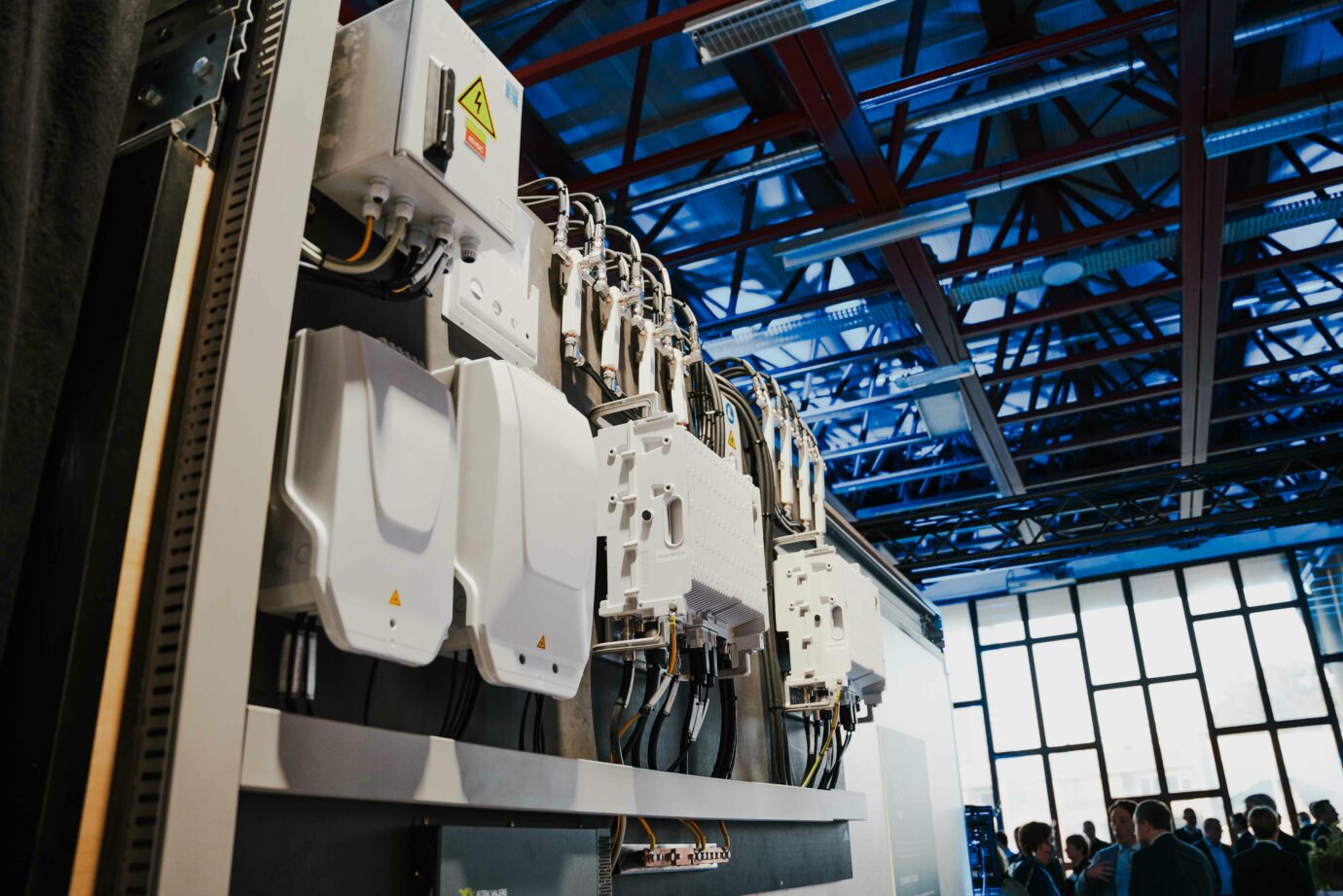 5G technology, with the many opportunities and challenges it will bring in the years to come, is absolutely crucial for Wallonia, and for the industrial sector in particular. All the regional and federal politicians and stakeholders were out in force in the A6K space in Charleroi on Thursday, October 28 for the inauguration of Wallonia's first 5G laboratory, designed to allow industry players to experiment with 5G applications and share their experiences.
Developed by the A6K 5G consortium, made up of industrialists and research centers such as Multitel, Alstom and AGC under the guidance of Proximus, this first Walloon 5G laboratory combines the potential of the 5G test network to try out and fine tune industrial processes with the technological know-how of companies to explore the new application opportunities offered by 5G.
"As a technology federation, Agoria is delighted to support the setting up of this first Walloon 5G POC (Proof of Concept), which is necessary in the absence of a regulatory framework. The ambition must be to deploy this technology on the territory in the near future, following the example of other regions of the world, in order to allow Walloon companies not to fall behind technologically and to maintain their economic competitiveness" Clarisse Ramakers, Director of Agoria Wallonia.
The digital transformation and modernization of the industry will only be possible with the support and strength of dynamic ecosystems such as A6K, where each member contributes its expertise and collaborates with a view to sharing innovations.
"A6K's prime objective is to promote industrial innovation. In this context, it seemed essential to us to make available to any Walloon organization wishing to test 5G technology a unique shared tool making it possible to put into practice and test their innovations with a view to developing new products or services" Abd-Samad Habbachi, CEO at A6K.
Experimentation and demonstration of industrial applications of 5G
Thanks to this 5G laboratory, a player such as AISIN now has an infrastructure for experimenting with 5G technology on connected cars, AGC can test the performance of its glazing incorporating 5G antennas, and a company such as Alstom can evaluate ways of securing on-board communication systems for trains. The space is open to any Walloon player wishing to test the technology and also to those who would like to use it as a demonstration space for new innovative solutions.
With 5G, the notion of distance between people, machines and objects will disappear and prompt companies to completely rethink their product(s) and operating methods. Thanks to this laboratory and the help of Proximus, we will be able to make the most of 5G technology and enable Walloon companies to anticipate this new revolution," says Marc Bekemans, Technology Manager at A6K.